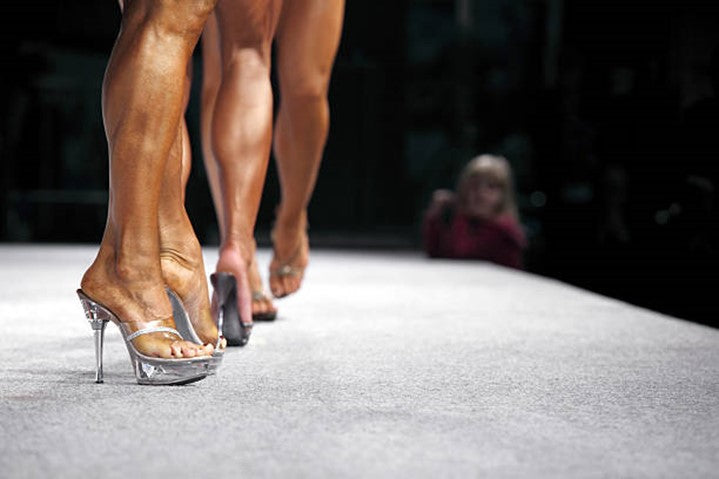 Winning in life is a choice. How are you doing?
Class and poise are very overlooked these days. We have set our goals differently, and I think, in a lot of ways, we have lost something great. Last weekend I got to watch a friend compete in a bodybuilding show.
In my opinion, she should have won her category. However, she did not win, nor did she place. It was a little shocking to everyone that went. It was odd enough that we all decided that perhaps we did not understand what the criteria would have been for winning as, to my knowledge, this person had more than everything than those that won. It was a frustrating and sad day.
Many people would have shouted and yelled and said all kinds of bad things about the judges, the show, and the people who put it on, but not my friend. No, this person chose a different path, the road less traveled, and she handled this slap in the face with grace and poise. This was the type of thing that exposed the character underneath, and I am very impressed.
How we handle our wins and how we handle our losses tell a lot about the person we have chosen to become. This loss was hard, and no one understood it. However, instead of yelling, screaming, and saying bad things, the focus was on what was accomplished.
The journey that was undertaken, the things learned, and the transformation she could accomplish. At this moment, this person who was very upset could find the positive in a very negative situation. We all have things that we don't want to happen to us. How we handle them says a lot about whom we have chosen to be.
This person might have lost the show, but I can tell you that she is winning in life. Even when you feel it is warranted, focusing on the negative will never bring you positivity. It is challenging but chooses to find the positive in all situations, and you will come out on top of life.
Check out Chalmers Pillarsofwellness.com for Wellness updates! And ask me any questions you have at questions@chalmerswellness.com. I answer all of them and look forward to hearing from you.
Dr. Matt Chalmers
Disclaimer: This content is for informational purposes only. Before taking any action based on this information you should first consult with your physician or health care provider. This information is not intended to be a substitute for professional medical advice, diagnosis, or treatment. Always seek the advice of your physician or other qualified health providers with any questions regarding a medical condition, your health, or wellness.
Most Popular Post
Tags
Anti-Aging
,
Athletes
,
Balancing Life
,
Coffee Enemas
,
Couples Relationships
,
epidemic
,
Goals
,
Health Care
,
heart
,
Hollidays
,
immune system
,
Mental Health
,
Nutrition
,
reward
,
Rewards
,
SheFinds
,
Sleep
,
Stress
,
supplements
,
techniques
,
Trainers
,
Weight Loss
,
Wellness
,
women's health
,
Work
,
Workout