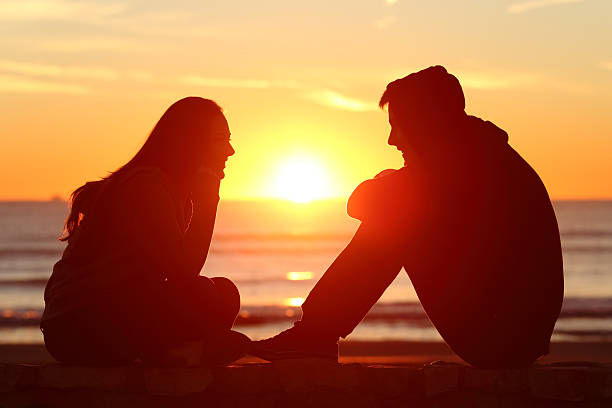 Understanding and Nurturing the Love Language
A short review of this is rather straightforward. Words may both cut and heal. Words can both express and destroy love. The manner we express things can have serious consequences. When we say anything snidely, it can sting even more for someone who utilizes words as their love language. Positive comments, on the other hand, can satisfy this person's emotional demands. If this is you, and you believe that kind words assist you more than anything else, make it clear to your partner. In my opinion, this is the simplest love language to express to someone.
All you have to do is find genuine, positive aspects of someone and highlight them verbally. It could be the way a piece of clothing fits, changes in hair, what someone cooked or cleaned, or even how someone drives. Anything genuine that you can highlight as a plus. This may and should be done frequently. However, it is critical that the compliments and pleasant comments are genuine. It won't help as much if you make things up.
This is also simple to practice because you can strive to find something good to say to everyone you meet during the day. The intensity with which someone responds to your comments can frequently tell you if this is their love language. However, this is not something that many people would object to, so be friendly to everyone. Encouragement is one of the things that we must not neglect.
Encouragement gives strength and can help someone choose between action and inaction. When done correctly, the communication conveyed with encouragement is intended to be, I trust in you, I believe in you, and you can do this. People that utilize words as their love language will require extra reinforcement. If you believe this describes you or your significant other, get the book and learn more. Anything we do to improve communication will have a positive impact on every part of our life.
Check out Chalmers Pillarsofwellness.com for Wellness updates! And ask me any questions you have at questions@chalmerswellness.com. I answer all of them and look forward to hearing from you.
The Chalmers Wellness Stubstack just launched. Comment, Like, Interact with other people on their wellness journey. Communities can make the difference.     DrChalmers.substack.com
Dr. Matt Chalmers
Disclaimer: This content is for informational purposes only. Before taking any action based on this information you should first consult with your physician or health care provider. This information is not intended to be a substitute for professional medical advice, diagnosis, or treatment. Always seek the advice of your physician or other qualified health providers with any questions regarding a medical condition, your health, or wellness.
Most Popular Post
Tags
Anti-Aging
,
Athletes
,
Balancing Life
,
Coffee Enemas
,
Couples Relationships
,
COVID
,
epidemic
,
Goals
,
Health Care
,
heart
,
Hollidays
,
immune system
,
Mental Health
,
Nutrition
,
reward
,
Rewards
,
SheFinds
,
Sleep
,
Stress
,
supplements
,
techniques
,
Trainers
,
Weight Loss
,
Wellness
,
women's health
,
Work
,
Workout