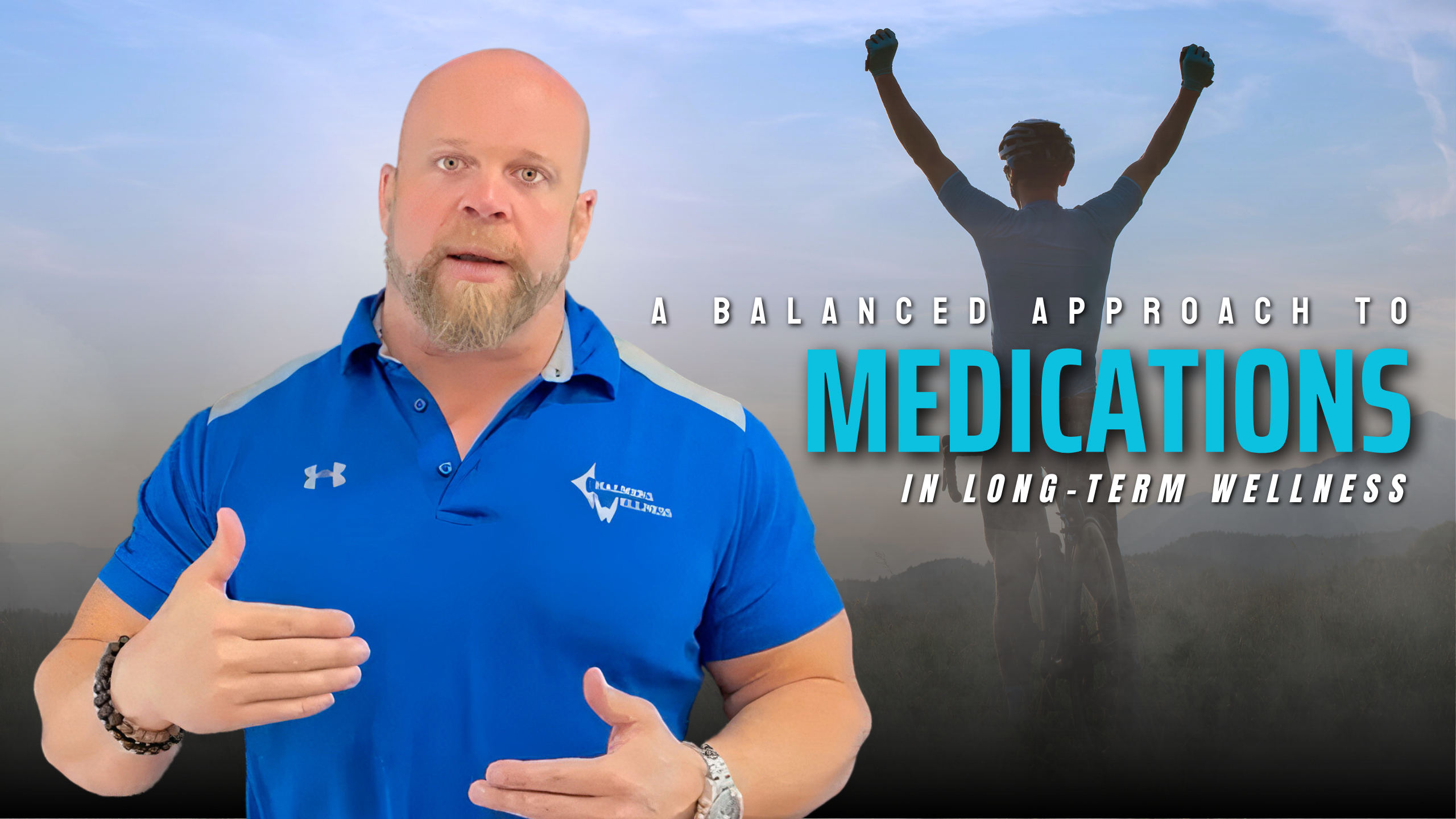 Medication in Long-Term Wellness Care
People are frequently perplexed by how I manage the majority of people's care. I've been advised that a patient does not wish to take any medical medications during their treatment. This is frequently functional, and we can make it work; nonetheless, I would caution against taking an all-in or all-out stance on any therapeutic approach. I would suggest that taking as many medications as possible will not make you healthy. However, I would argue against the notion that a person should never use drugs as part of their health care strategy.
I prefer to approach care from a long-term, wellness perspective, which will almost always include some drugs as we go. We shall do everything possible to reduce our use, but we will still consume some. We can often take medication to treat a condition for a short period of time and then discontinue it once the underlying cause of the problem has been addressed. Consider blood pressure problems. I frequently see patients with blood pressures of 160/100 or higher, and these patients require medication to lower their risk of a heart attack or stroke.
However, when we address the underlying condition that is causing these symptoms, we will be able to reduce and eventually discontinue the medicine. Having said that, we must recognize that using any medication frequently results in adverse effects, some of which are severe. As long as those issues are checked and balanced, you should be fine. Testosterone, for example, can thicken the blood, putting more strain on the heart and blood vessels. This elevated pressure may result in a heart attack or stroke. We balance this by measuring hemoglobin and hematocrit, or H&H.
You are secure from that problem as long as the H&H is good. There are several new medications on the market that some individuals are considering purchasing or administering to their children. This novel drug has received no long-term and very little short-term study. All we have is what we have observed in recent months. The majority of unfavorable factual material is not easily accessible on the internet. Most doctors have been taught exactly what they may and cannot say or risk losing their medical license. People are filled with questions. Please message me and I will do my best to address any questions you may have.
Check out Chalmers Pillarsofwellness.com for Wellness updates! And ask me any questions you have at questions@chalmerswellness.com. I answer all of them and look forward to hearing from you.
The Chalmers Wellness Stubstack just launched. Comment, Like, and Interact with other people on their wellness journey. Communities can make a difference.     DrChalmers.substack.com
Dr. Matt Chalmers
Disclaimer: This content is for informational purposes only. Before taking any action based on this information you should first consult with your physician or health care provider. This information is not intended to be a substitute for professional medical advice, diagnosis, or treatment. Always seek the advice of your physician or other qualified health providers with any questions regarding a medical condition, your health, or wellness.
Most Popular Post
Tags
Anti-Aging
,
Athletes
,
Balancing Life
,
Coffee Enemas
,
Couples Relationships
,
COVID
,
epidemic
,
Goals
,
Health Care
,
heart
,
Hollidays
,
immune system
,
Mental Health
,
Nutrition
,
reward
,
Rewards
,
SheFinds
,
Sleep
,
Stress
,
supplements
,
techniques
,
Trainers
,
Weight Loss
,
Wellness
,
women's health
,
Work
,
Workout