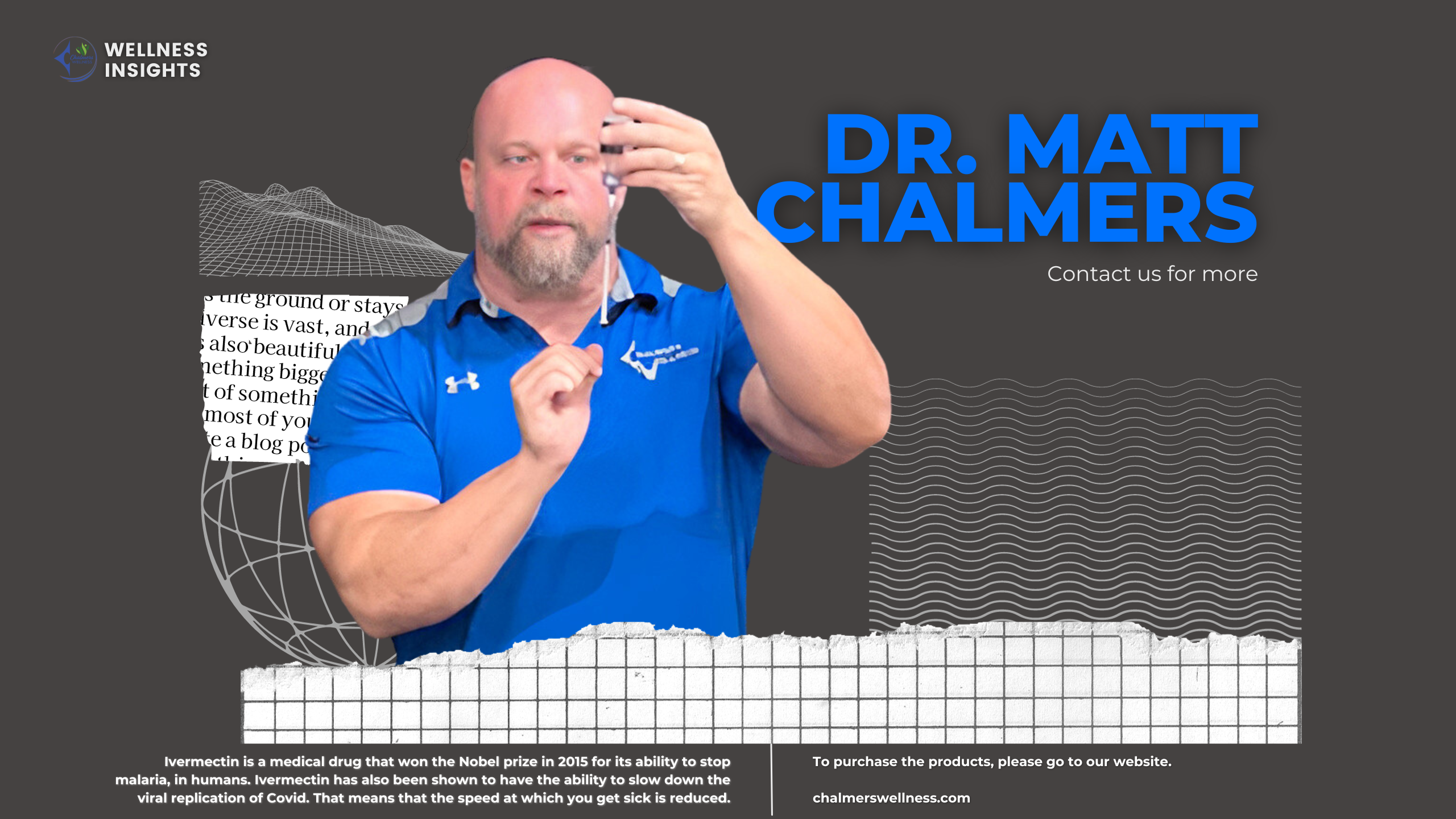 Ivermectin and a Personalized COVID Kit
Ivermectin is a medicine that was awarded the Nobel Prize in 2015 for its capacity to prevent malaria in humans. Ivermectin has also been proven to slow down the replication of the Covid virus. This means that the rate at which you become ill is slowed. This allows more time for other treatments to destroy the infection. This also decreases the total harm to the body. This is a "multifaceted" medicine, which means it can perform a variety of things. Aside from treating malaria, this medicine can also kill parasites. As a result, people use it to kill human and animal parasites.
However, because individuals want to earn money on the vaccine, which does not work, and because they want to keep this terrifying virus in the headlines in order to expand their power and control the animal function, that is all they talk about. As a result, many people refer to Ivermectin as a horse dewormer, which it is, but it is also a human dewormer. I'd like to see this medicine used as a prophylactic, taken daily, for healthcare workers and others in high-exposure and high-risk pools.
I don't think the typical individual should take this on a regular basis. Let us all remember that anything powerful enough to do good can also inflict harm. Because this medication can be taxing on the intestines, kidneys, and liver, taking it every day when you don't need to is not a good idea. Those who believe that this drug is only for horses and should not be used on humans are mistaken.
I do not use this drug; instead, I utilize the Covid kit that I created around anti-malaria pills. We've witnessed tremendous functionality of the Covid kit as we've treated over 350 people with it with wonderful success. These victims ranged from those who tested positive but had no symptoms to those who were really dying. I had one patient who couldn't stand or walk well, had a pulse oximeter reading of 85, was missing his spleen, had blood clotting problems, and was overweight.
He was OK in around 10 days thanks to the covid kit and hyperbaric. If you are going to utilize Ivermectin, I would strongly advise you not to use it as your only tool. I would also advise you to stock up on Covid-fighting supplies in case you become ill. It is a good idea to have enough for everyone in your household on hand. This is significant because if one person in your family has it, everyone else is at risk. Many folks have had wonderful success with Ivermectin with my Covid kit.
If you don't have a strategy or supplies in place for when you get sick, I recommend that you start planning and preparing for it. As supplies dwindle owing to incredible delivery troubles and the powers that be prohibiting things, you may lose access to items you once had. My covid package contains colloidal quinine, colloidal zinc, high dosage liposomal C, L-lysine, and D3. Please share this and the study so that others can be informed. It could save a life.
Check out Chalmers Pillarsofwellness.com for Wellness updates! And ask me any questions you have at questions@chalmerswellness.com. I answer all of them and look forward to hearing from you.
The Chalmers Wellness Stubstack just launched. Comment, Like, and Interact with other people on their wellness journey. Communities can make a difference.     DrChalmers.substack.com
Dr. Matt Chalmers
Disclaimer: This content is for informational purposes only. Before taking any action based on this information you should first consult with your physician or health care provider. This information is not intended to be a substitute for professional medical advice, diagnosis, or treatment. Always seek the advice of your physician or other qualified health providers with any questions regarding a medical condition, your health, or wellness.
Most Popular Post
Tags
Anti-Aging
,
Athletes
,
Balancing Life
,
Coffee Enemas
,
Couples Relationships
,
COVID
,
epidemic
,
Goals
,
Health Care
,
heart
,
Hollidays
,
immune system
,
Mental Health
,
Nutrition
,
reward
,
Rewards
,
SheFinds
,
Sleep
,
Stress
,
supplements
,
techniques
,
Trainers
,
Weight Loss
,
Wellness
,
women's health
,
Work
,
Workout