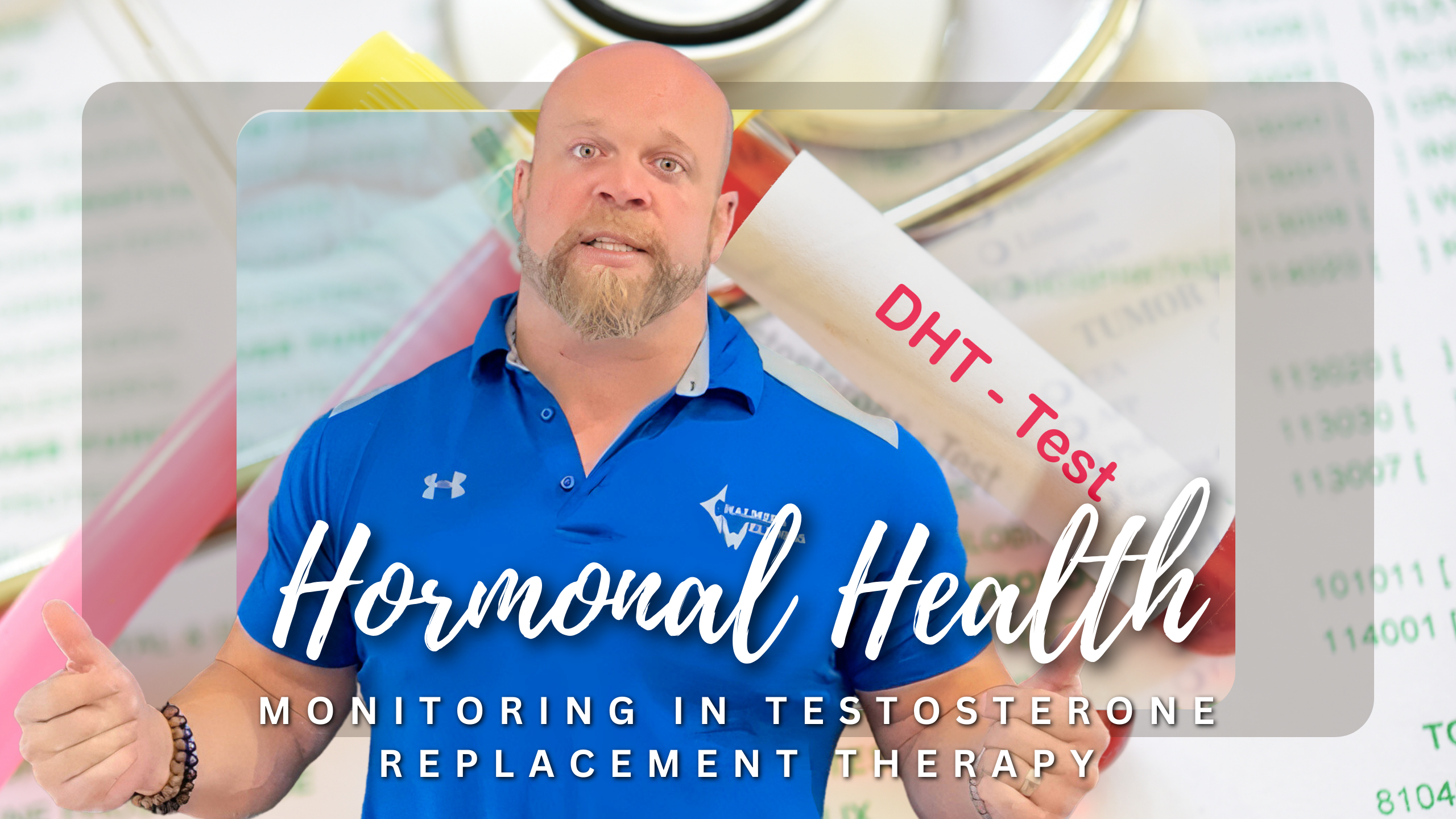 DHT Monitoring in Testosterone Replacement Therapy
When it comes to testosterone replacement, one of the most crucial things to keep an eye on is your DHT, or dihydrotestosterone levels. DHT causes hair loss in both men and women, and it is also extremely damaging to the prostate in men only. I haven't noticed many other places discussing or even testing for DHT, presumably since it's expensive and time-consuming. However, it is critical to general wellness.
Typically, I will screen them for DHT once a year, or more frequently if there is a problem. Normally, you don't need to check until you've been on testosterone for more than 6 months. However, getting numbers up front is also a smart idea. If you are taking testosterone, regardless of who you work with, you must get those labs drawn. If your doctor refuses or is unsure what to do with them, you can get them through my website by clicking the link.
Then simply go to any LabCorp location in the United States and get your blood drawn. It takes around 7 business days to acquire the findings, but it could impact what occurs with your hairline or prostate. There are natural ways to reduce DHT that do not have all of the sexual negative effects that the prescription versions do, and I am striving to make these solutions available to you. However, I would check in now to see where you are.
If your doctor isn't testing these numbers, or estrogen, or hemoglobin and hematocrit levels quarterly, I'd go to the site and get examined more frequently.
Just DHT: https://pillarsofwellness.com/product/blood-work-dihydrotestosterone/
All the labs I pull for hormones: https://pillarsofwellness.com/product/complete-hormone-panel-includes-testosterone-estrogen-thyroid-cbc-cmp-vitamin-d-lipid-panel/
Check out Chalmers Pillarsofwellness.com for Wellness updates! And ask me any questions you have at questions@chalmerswellness.com. I answer all of them and look forward to hearing from you.
The Chalmers Wellness Stubstack just launched. Comment, Like, and Interact with other people on their wellness journey. Communities can make a difference.     DrChalmers.substack.com
Dr. Matt Chalmers
Disclaimer: This content is for informational purposes only. Before taking any action based on this information you should first consult with your physician or health care provider. This information is not intended to be a substitute for professional medical advice, diagnosis, or treatment. Always seek the advice of your physician or other qualified health providers with any questions regarding a medical condition, your health, or wellness.
Most Popular Post
Tags
Anti-Aging
,
Athletes
,
Balancing Life
,
Coffee Enemas
,
Couples Relationships
,
COVID
,
epidemic
,
Goals
,
Health Care
,
heart
,
Hollidays
,
immune system
,
Mental Health
,
Nutrition
,
reward
,
Rewards
,
SheFinds
,
Sleep
,
Stress
,
supplements
,
techniques
,
Trainers
,
Weight Loss
,
Wellness
,
women's health
,
Work
,
Workout