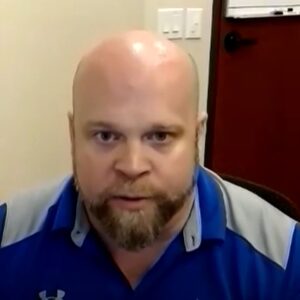 Many people suffering from "caution fatigue" over COVID-19 || Dr. Matt Chalmers
Many people are growing tired of the constant warnings about the dangers of the Coronavirus. Listen to Dr. Matt Chalmers talking about this on KING-TV NBC 5 broadcasting in Seattle, Washington.
For more information and to see Dr. Matt Chalmers answering more questions about COVID-19, go to https://facebook.com/groups/ChalmersW...
Please let me know if you are a news agency or want to interview Dr. Chalmers. You can get in contact with me or reach out to him directly.
Please reach out to Dr. Matt Chalmers at questions@chalmerswellness.com
Or his websites: Pillarsofwellness.com, ChalmersWellness.com, and his Dr. Chalmers Substack.
Thank you, Dr. Chalmers, for your dedication to speaking out on critical health and wellness issues. – Stu
https://youtu.be/mbH6aYSM34c
Most Popular Post
Tags
Athletes
,
Couples Relationships
,
COVID
,
Goals
,
heart
,
Hollidays
,
NewsmaxTV
,
Nutrition
,
Rewards
,
SheFinds
,
Sleep
,
Trainers
,
Weight Loss
,
Wellness
,
women's health
,
Workout